This post is also available in: Dutch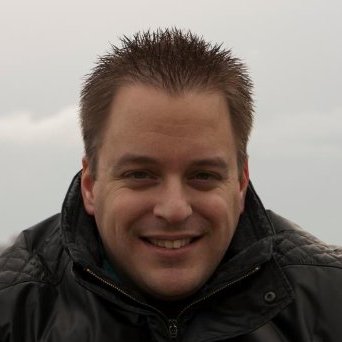 DotBert – dotbert.loedeman.nl – is my .NET blog. This blog is basically exposed to prevent wasting information by having a hard way to find out the solution for .NET challenges and just use it for my own good. This blog is definitely not meant for social talk, if you like a view in my social life – visit my daughters' blog (check the link below)
.
Who am I? I'm Bert Loedeman, an enthousiastic .NET professional. My personality is pretty well described with the following keywords:
◆ Enthousiastic
◆ Self-convinced
◆ People guy
◆ Precise
◆ [possible trap] Sometimes too quickly annoyed
Since 2004 I specialized in C# .NET development and architecture. I cooperated in the architecture/development of a large retail application at NedFox, where I also dived into SQL Server 2005.
After 3 years, I decided to quit NedFox and start a new challenge with Seven Stars on Oct 1, 2007. I am still happy at Seven Stars nowadays.
My first job with SSPS was an architecture job at an insurance company, De Friesland Zorgverzekeraar. My main job is to implement a new, manageable internal application set enabling DFZ to grow larger. I should stay with DFZ for 9 months, but it took a bit longer to get out
.
Since Jan 1, 2013, I am working for SchoolMaster as a project manager on a large school software project.
Besides my main job I sometimes give .NET 'deep dive' trainings for beginners (small groups). I also helped founding a knowledge sharing event: Zwolle Shares .NET.
I am a certified MCPD Enterprise Developer (.NET 2.0 and 3.5). I am often working as an architect or team lead. I am also a certified Scrum Master since May, 2011.
Apart from my IT hobbies I find myself busy taking photos, running often, playing volleyball and since March 2009 I am the proud driver of a 2001 Suzuki Bandit 1200 S motor cycle.
Apart from the IT area, I am quite busy in church, for instance, I am part in the board of two committees and one (study) association.
Last but not least, I try to find some quality time to spend with my wife Petra and my lovely children Lisa (2008) and Aran (2012).
Specialties:
✔ Software architecture
✔ Scrum
✔ C# .NET development
✔ SQL Server development
✔ MCPD (2.0 and 3.5)
✔ Server architecture
✔ Tridion
✔ Umbraco
Do not hesitate to contact me about any .NET related subject, I will try to answer all questions (unless they are really really stupid
). You can reach me by filling out the contact form below.
Cheers, Bert
Contact me